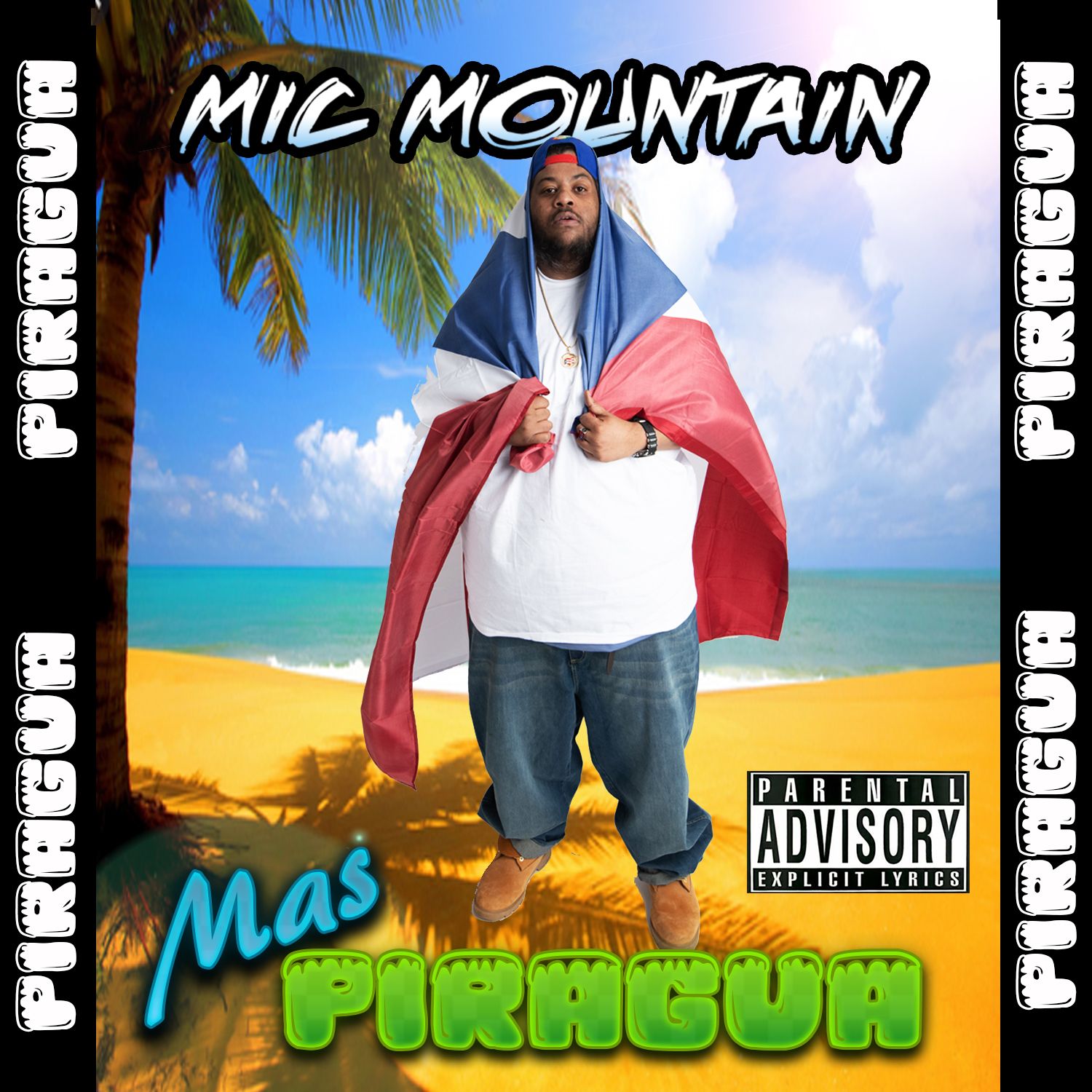 OFFICIAL ALBUM REVIEW 
¡Sí Papa! 
As a proud Afro-Puerto Rican, I bring you all today a review of Mic Mountain's Mas Piragua. This album is a follow up to 2020's Piragua. Both serve as anthems for living as & growing up Puerto Rican. Being able to relate to everything this album embodies, album like Piragua & Mas Piragua hold a special place in my favorites & will do so for any fellow Boricuas that give this album a listen. As Mic's predecessors (Big Pun, etc.) have proven, Puerto Ricans have unique spice (pun very much intended) in the hip hop game & that's all too present on Mas Piragua. 
Overview: 
Lyrics/Flow/Content: 5 Mics
Creativity/ Originality: 5 Mics 
Beats/ Production: 5 Mics
Features: 5 Mics
Overall: 5 Mics
Favorite Tracks:
- Plancha
- Black Spanish 
- Gandules 
Least Favorite Tracks: 
Wouldn't want to choose any even if I could. The proud ethnicity present on this album make this unique perspective easily digestible. 
Lyrics/Flow/Content: 
As stated previous, this album is Puerto Rican-centric. From the track names to the bars, everything La Montaña brings to the table is wrapped up in that proud red, white & blue flag; just as he is on the cover of the album. No, not the United States Flag. The track Black Spanish stuck out to me as it presents us with the perspective of living life as a person of mixed ethnicity. Mic Mountain on this opening tracks exudes pride for both his Black & Hispanic heritage. Once again here the perspective is all too personal; being a Black Puerto Rican myself. Mountain all over Piraguas brings us flavorful lyrics in both English & Spanish that compliment beautifully the Spanish influences in the beats. The flows on Piraguas are hungry from Mic and guests alike. 
Creativity/Originality: 
Puerto Ricans have had a powerful presence in the hip hop game but what Mic delivers here is drenched in that Borinquen (Puerto Rican) spices. Track names such as Gandules, 3 Kings Day (Tres Reyes) & Arrebatao aren't just references to Spanish culture but more specifically Puerto Rican culture which reaffirms the ethnic influences present. The interlude Mas Piragua features an interview in which Mountain explains the word piragua & the naming scheme for both albums. He explains that a piragua is a Puerto Rican snow cone. The cover of his previous work Piragua features a piragua cart or a snow cone cart. Mic explains in the interview the Piraguero (snow cone man) pushing the carts selling snow cones on a hot day bring differently flavors which is likens to the flavors he brings on his music. This allusion included in Mas Piraguas is made cleverer when you translate Mas to mean 'more' in English so the name of the album is Mountain bringing us more flavorful treats with twice as many tracks. 
Beats/Production: 
Mas Piraguas is Boom Bap coming face to face with Latin music. Tracks like Black Spanish & Plancha has a more old-school Boom Bap sound. Then there are several tracks featuring that Spanish taste like Pa la Calle & Fuego which feature Spanish guitar riffs or Gandules & Salvajes which have a spicy salsa vibe. Fuego & Tiempo Para el Sexo bring a Reggeton influence. Producer Domingo Padilla, of Immortal Technique and Big Pun fame, produced the tracks La Fiesta and Gandules which have more of a party vibe. Queens' DJ E.Rex of Hell Razah fame, mixed and mastered the whole album. 
Features: 
La Montaña brings back long time guest artist Thirstin Howl the 3rd who also appeared on Piragua, Warpath 2 & 3. Brooklyn legend & fellow Latino Shabaam Sahdeeq's verse on Con Salsa matches Mountain's aggressive bars. Fellow HHL¡fer 8ch2Owens is featured on 2 tracks, 3 Kings Day & Salvajes. Serum, LMS, Ctraffik, godHead The General, CrDnlSn & more are sprinkled on tracks. The guest verses add and compliment the beats brought onboard for this album. 
Parting Thoughts: 
I thoroughly enjoyed listening to this album several times. With every relistened I picked on more subtle references to Puerto Rican culture that I've grown up with. Lots of bangers and premier quality spitting on Mas Piragua. Lots of flavors that hip hop enthusiasts of all kinds are sure to enjoy! 
Written by: Anthony Ladell